I saw a post like this a little while ago and thought it was such a good idea, I'd never thought of doing a wishlist and choosing one product of each type you need for a full face of makeup. So, let's get going:
Primer: Mac Prep + Prime, this is a really well known primer and I'd love to give it a go seeing as I'm such a fan of Mac.

Foundation: Tarte Amazonian Clay, I love the look of this as it promises to be full coverage which is what I look for in foundations.
Concealer: I had to go with the Nars Creamy Concealer, there is so much hype surrounding it that it would be criminal for it not to be on my list.
Powder: I wanted to go for something truly luxury for this one: the YSL Souffle D'Eclat. I don't own any YSL makeup at the moment but I should think this will be one of my first purchases from them.
Contour: Clinique Chubby Stick; the idea of a cream contour has appealed to me for ages but I'm yet to try it out, I will hopefully be popping down to Debenhams soon and will pick one up, while I'm at it I may get the highlighting stick too.
Highlight: Laura Mercier Face Illuminator in Devotion. This, as well as being a beautiful colour, looks absolutely amazing in the packaging!
Blush: No wishlist would be complete without Too Faced so I decided to choose one of their blushes, my favourite is Sparking Bellini, a Sweethearts blush.
Brows: No I'm actually really happy with my current brow routine- I'm still a fan of the ABH Dipbrow (I use it almost religiously) however some days I don't want my brows to be so defined and would rather have a natural look. Benefit are renown for their brow products so of course I had to look to them. I think the Goof Proof Eyebrow Pencil would be my fave product for this.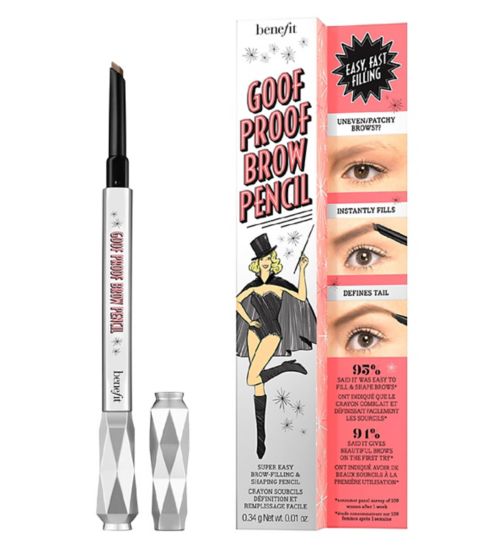 Eyeshadow: I don't wear eyeshadow all that often but would love to expand my collection to include some more daring colours, for this reason I'd go with the Kat Von D Metal Matte Palette which has some seriously beautiful colours.
Eyeliner: Bobbi Brown Ink Liner- this liner is known for being super black which is what I love.
Mascara: I've gone back to Benefit for mascara, I was seriously torn between Roller Lash and They're Real but in the end I had to go with Roller Lash as it promises more length snf helps curl your lashes.
Lips: I haven't bought into the hype just yet but I can't lie, I'd love a Kylie Lip Kit. I don't know if I have a favourite shade and may end up buying a couple however the one I'd lean towards at the moment is Malibo, I love it so much.